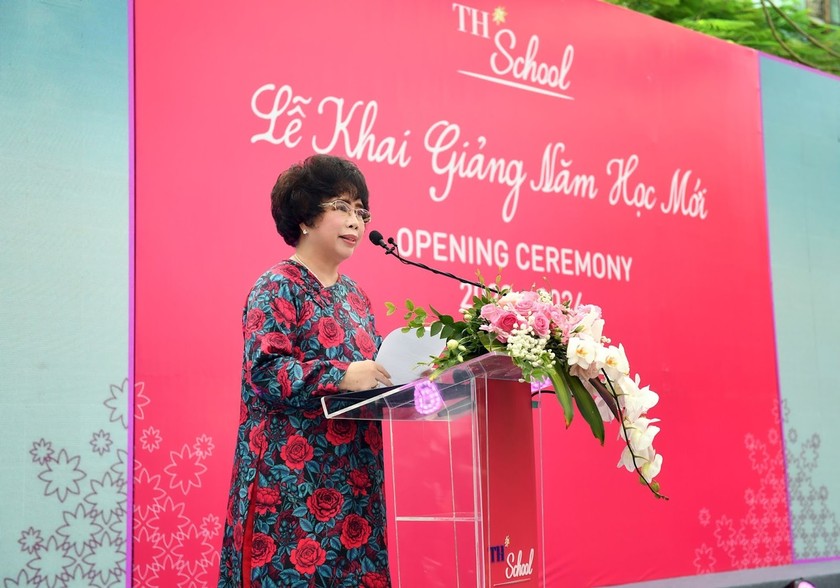 FESTIVE OPENING CEREMONY AT TH SCHOOL CHUA BOC
Opening Ceremony
On the morning of September 5th, over 22 million students from preschools and general education schools across the country officially started the new academic year 2023-2024. In the midst of the festive atmosphere welcoming the new school year throughout the homeland, teachers and students of the TH School enthusiastically embark on the new academic year with confidence and a fresh spirit.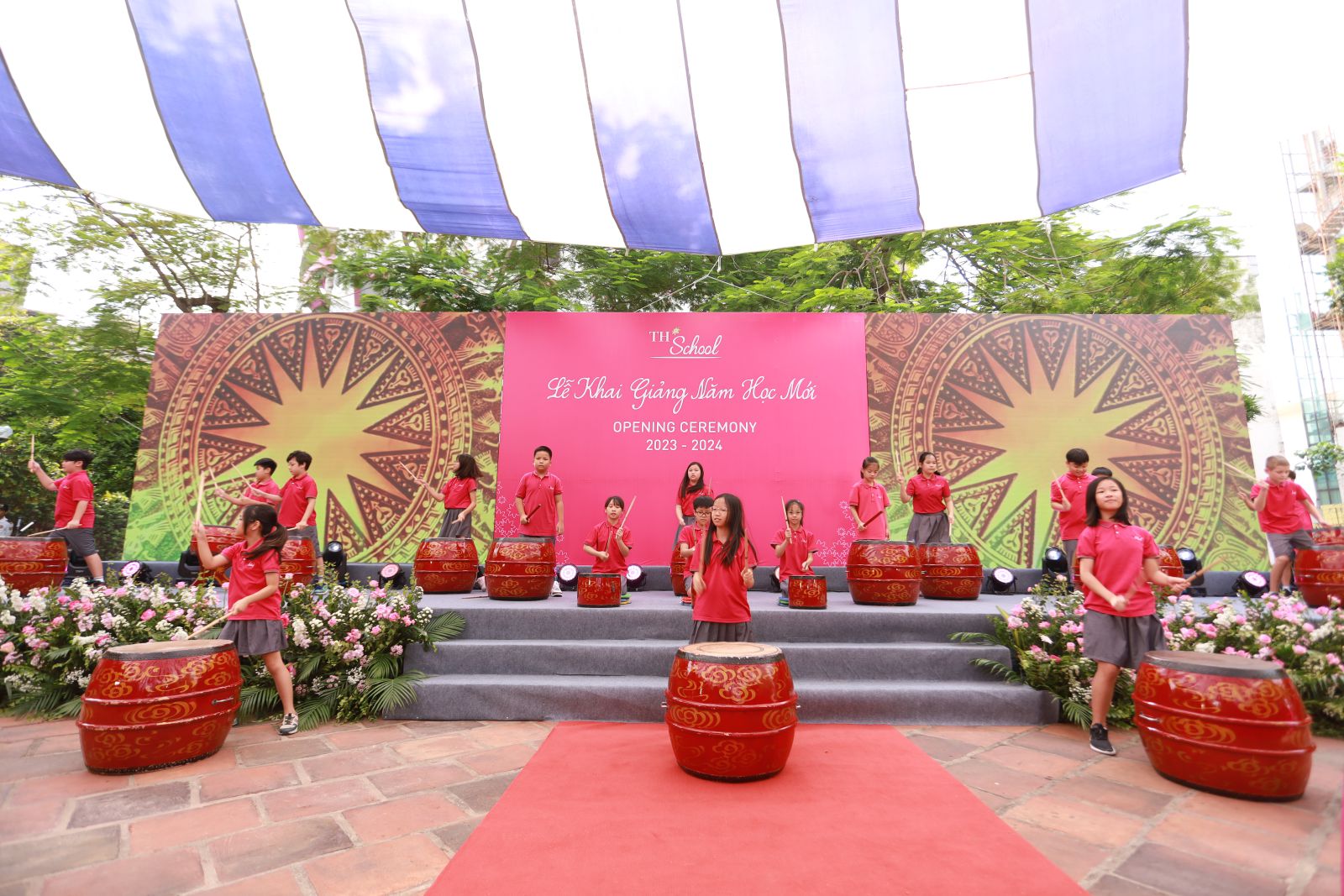 The opening ceremony with the theme "Going Beyond" had a special highlight when the new students of TH School walked on the red carpet amidst the joyful ringing of bells, holding multicolored flags representing their home countries.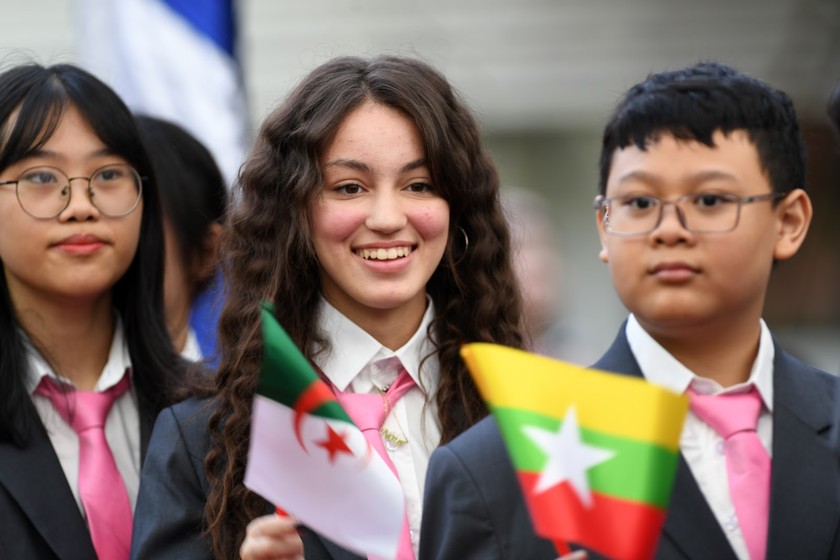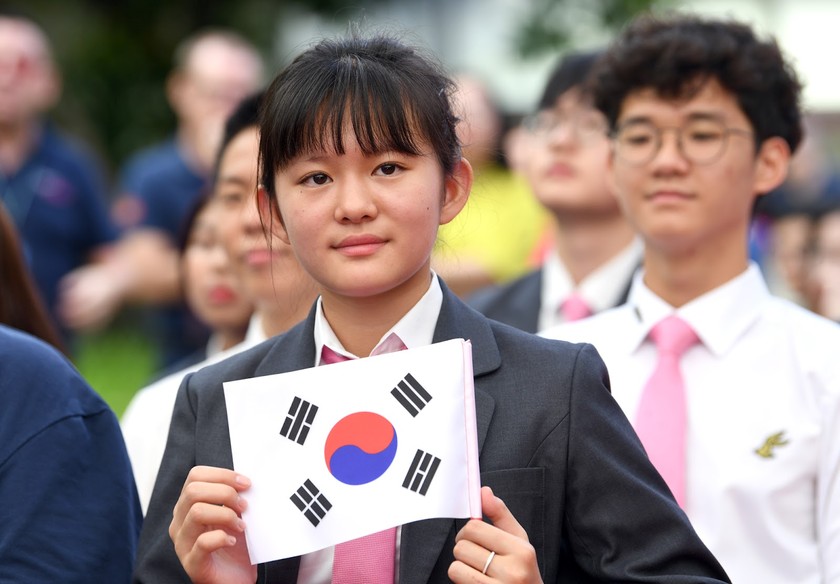 In the new academic year, TH School welcomes new students from various countries, increasing the total number of nationalities within the student community to nearly 30, including many new students from South Korea, the United States, Russia, and India.
Participating in the opening ceremony, young talents - former TH School graduates - sent greetings from various parts of the world. Students and parents at the ceremony were also deeply impressed by the outstanding achievements of the school's teachers and students in the past academic year and their readiness to tackle even higher challenges and strive for greater excellence - a spirit that has always been upheld and passed down through generations of TH School students.
On the opening day, Founder Thái Hương shared: "I believe that, being nurtured and growing in an environment that values effort and provides maximum opportunities for comprehensive development - including mental, physical, and intellectual aspects - every TH School student will be further motivated to unleash their inherent strengths, establish a responsible future path, aspire to self-affirmation, and become a better version of themselves."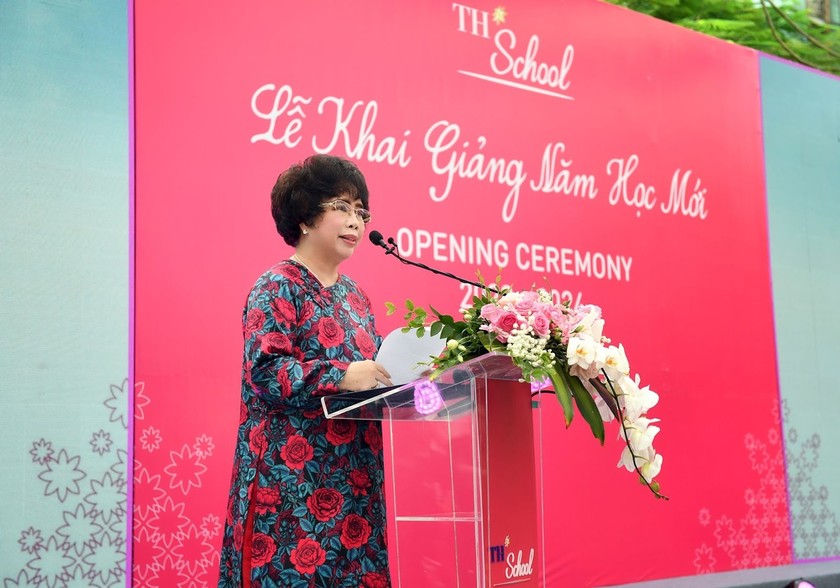 Mr. Stephen West, the Principal of the TH School System, also shared: "In the academic year 2023 - 2024, the school has prepared plans to reach further. We will continue to expand our collaborative relationships and seek new opportunities to provide our students with additional experiences, elevating the quality of teaching and learning to new heights. In the upcoming academic year, with the spirit of 'Going Beyond' TH School will continue to pursue the path to achieve WASC accreditation standards for the Hòa Lạc boarding facility."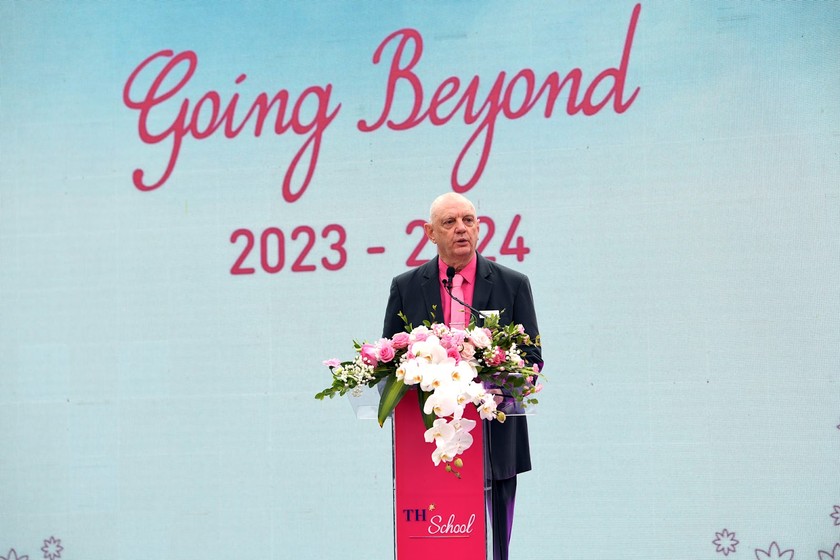 Not only stopping at providing international standard education programs, after many years of striving to demonstrate TH School's commitment to promoting an excellent learning environment, on July 18, 2023, the Chua Boc campus of the school was certified by the Accrediting Commission for Schools, Western Association of Schools and Colleges (ACS WASC) for meeting international accreditation standards for all grade levels from Preschool (PreK/KG) to Grade 12.
The certification from WASC, one of the oldest and most highly regarded accreditation agencies in the world, is a testament to the quality of education at TH School, as only 19 schools in Vietnam are recognized.
Graduating from a school recognized by WASC will provide TH School students with many advantages in their education and careers, including academic credibility, and enhanced opportunities for international learning through the extensive global network of WASC members.
To achieve this accomplishment, the school went through multiple rounds of evaluation, demonstrated competence through specific evidence in teaching and learning, and met various rigorous requirements and standards set by WASC. TH School also sent a team of outstanding teachers to participate in WASC training programs abroad to continue maintaining and developing their capabilities, while also hosting delegations to the Chua Boc campus for direct assessment and evaluation.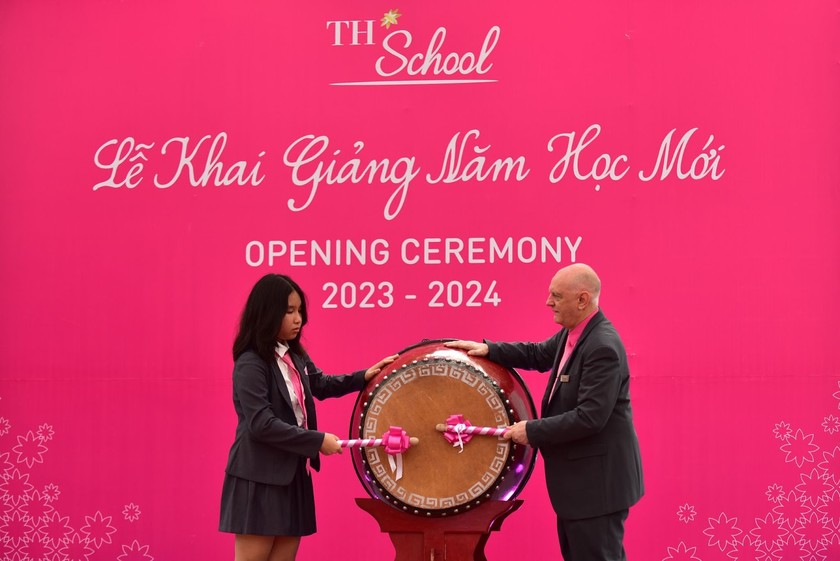 In the new academic year, TH School students will continue to be given opportunities to assert themselves through engaging in various exciting activities such as fundraising for personal projects or self-initiated ventures, and contributing ideas to community activities. TH School is ready to embark on a new school year with enthusiasm, maintaining and building upon its existing strengths, with promising prospects shining brightly in the future.
#thschool #goingbeyond #truehappiness #openingceremony