Infomation for new parents
Information for new parents
Welcome to all new TH School families. We are incredibly excited you have chosen TH School and can't wait for you to start your journey with us.
ORIENTATION DAY FOR NEW FAMILIES
If your child is starting the new academic year in August, our Admissions Team will send you an invitation to attend the Orientation Day for new families that will be organized in Aug 2023 to get you familiarized with our school.
For those students who enroll in-year, you will not attend an Orientation Day however, our friendly admissions team will guide you through all the steps and provide all information for your family and get your child to start smoothly with our school.
Below are the main points necessary for new families to join TH School.
INDUCTION EMAIL
Befefore starting the first day at TH School, All students will receive an induction email with all induction information. The email will cover all information relating to class, teachers, school IT accounts, timetables, handbook, student code of conduct, requirements on students' devices, bus arrangement, uniform delivery, school contacts of all relevant departments…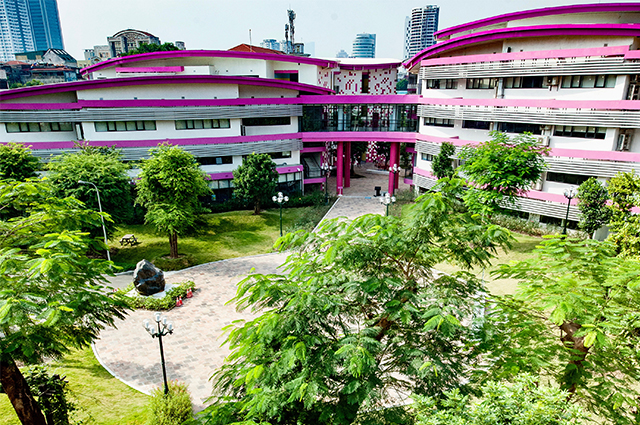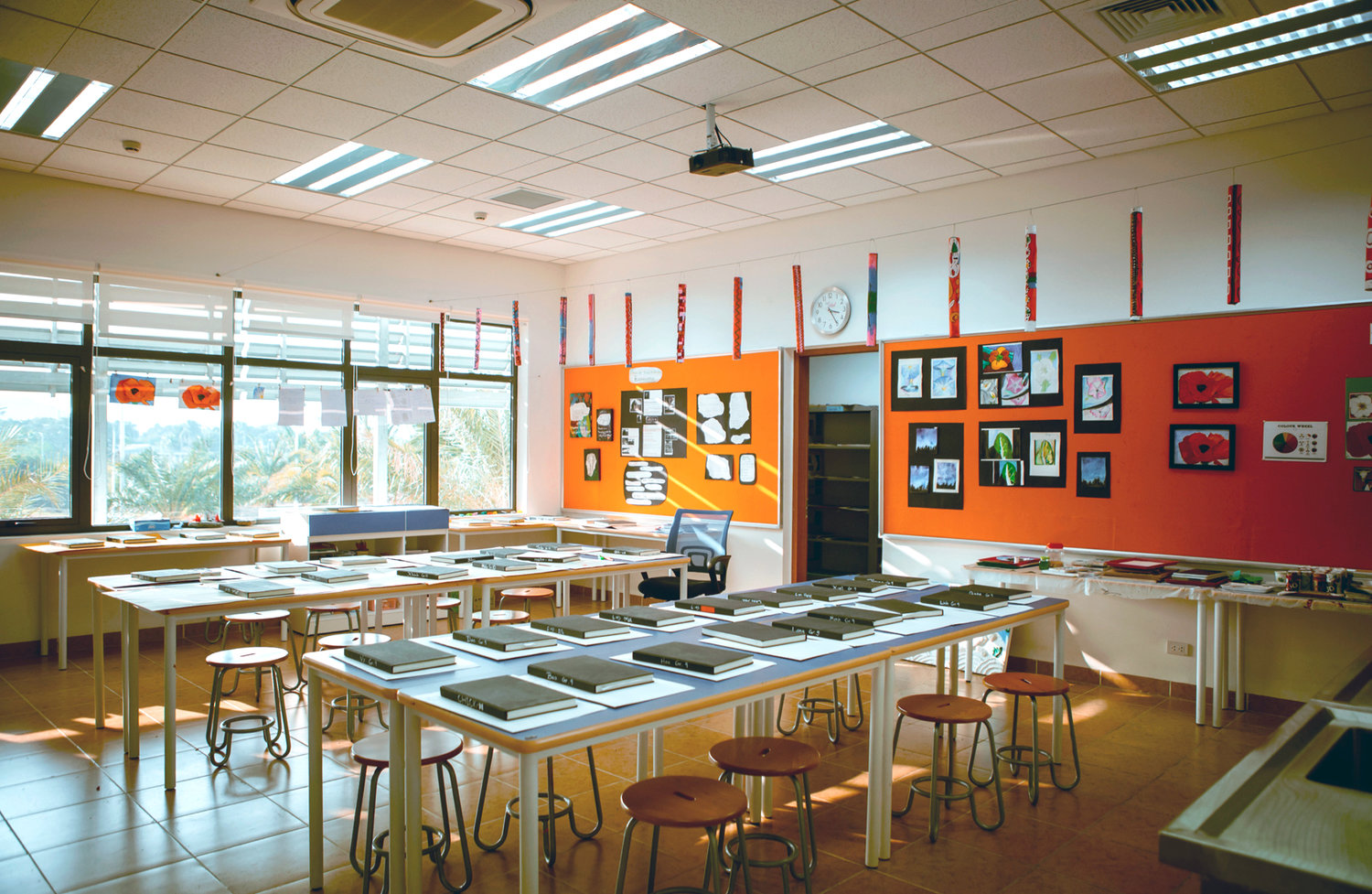 TH SCHOOL CAMPUS MAPS
Please choose your campus:
It is super easy to find where to go when you arrive at TH School campus. The security staff will be able to point you in the right direction once on campus. Our friendly Admissions Staff will be easily recognized near the entry gate.
Simply say to anybody 'Excuse me, we are new to TH School and you'll get more help than you could possibly ask for.
PARENT PORTAL - ENGAGE
ENGAGE is the community portal used by Parents, Students and Staff in TH School.
It is customized for every user and allows access to essential processes, such as making parent – teacher meeting appointment, and important information the school, such as Timetables and teachers' notifications.
The school will email you with log-in detail.
If you need further assistance or encounter any issues with parent portal, please email our IT Helpdesk at its@thschool.edu.vn and indicate the subject with your child's name and grade, (for example: Unable to login to parent portal – Student's name, grade)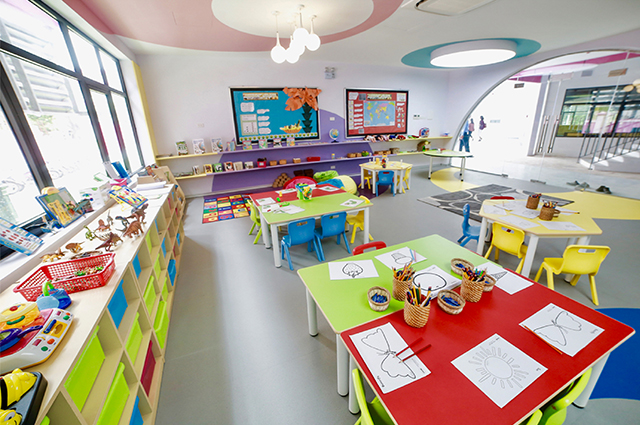 COMMUNICATION
Below are how the school communicate with parents
Engage system
Unit information letter (for Kindergarten and primary)
Google classroom/ chat
Learning focussed weekly updates
Parent meetings
Reports
We'd encourage parents to send an email to your child's teachers and they will reply to you within 24 hours. For any urgent issue, please contact the School Reception or call the school Secretary at the given hotline numbers.
UNIFORM
Secondary students are required to wear the School uniform (blue or pink polo) every day. During the winter months, if students wish to wear a sweatshirt or sweater, the TH School jacket must be worn while on campus premises. Trousers, shorts, and skirts must be appropriate length and with solid color dark navy/ black/ grey without pattern. Closed toe shoes must be worn. Sandals, crocs, etc. are not permitted at any time.
Kindergarten and Primary students are wearing their school uniforms on Mondays and Tuesdays every week and PE uniform should be worn on PE days with proper sports shoes. Detail on all Uniform policy could be found herewith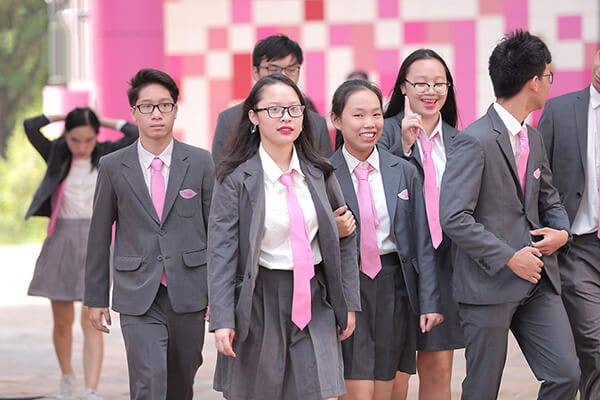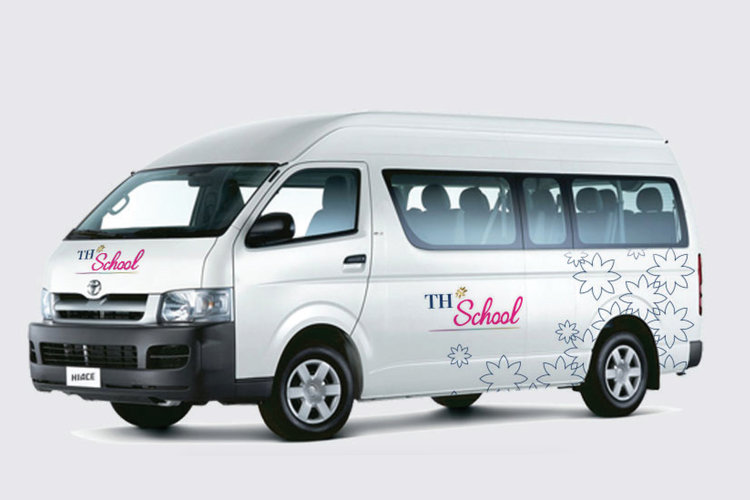 SCHOOL BUS
If your children wish to utilize the bus service, please see details here. You will be required to complete the bus registration
* Do note that processing and confirmation of your child's bus registration can take up to 1 week, do ensure your child's bus form is sent to us as soon as you can.
MEALS
At TH School, students are provided a wholesome breakfast, snacks and healthy lunch each day designed according to Vietnam's Nutritional Pyramid, developed by the country's leading nutritional experts at the TH Nutritional Institute. We source our dairy products TH True Milk and our organic fruits and vegetables FVF, as well as other trusted vendors
Please feel free to contact our Admissions Team when you need any assistance