Founder's Message

Message From Our Founder
In response to the requirements for improving the competitiveness of human resources in the context of globalization, the Resolution of Vietnam Communist Party's, 11th Congress has determined there should be a fundamental & comprehensive innovation in national education towards standardization, modernization, socialization, democratization and international integration.
Although our country is on the rise and parents' concerns and investment in education are increasing with the hope that their childre can have better educational opportunities, the level of international integration of Vietnamese students is limited because the curriculum is not consistent with world standards.
In fact, there are some schools already following international models, but this is restricted by Decree 73/2012/NĐ-CP which specifies that International curriculum schools need to have foreign investors and at most can only receive up to 20% of Vietnamese students. Also the importance of developing healthy bodies and healthy minds through physical activity and a strong nutrition policy has been disregarded.
To fully contribute to the educational reform, in Vietnam, I would like to offer a new picture of education: to develop a holistic approach which supports mental and physical fitness at the same time as being based on international standards in which a student's educational path is considered the age of 2.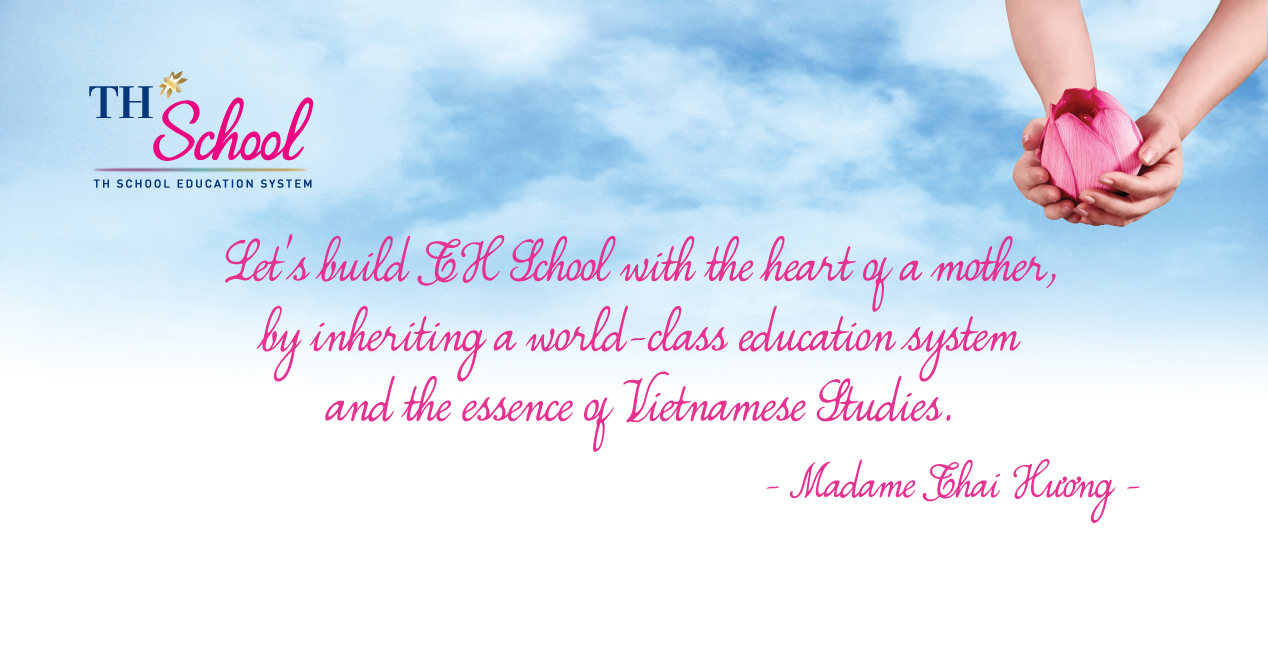 In my opinion, the best education is a combination of fundamental changes in the way children learn as well as in improving physical well-being, which means the school's nutrition program must be applied the start of the early years.
Students must obtain true life values, bring happiness to themselves and contribute in the best way to the community by developing their natural capability with the most developed learning focused curriculum.
For this reason, we must build our vision, mission and core values to implement effective education, which I consider the most meaningful contribution of TH School. In order to achieve this, we must take part in this revolution in education. We must create the right concept for the whole of society.
All teachers at TH School fully grasp and follow the school's vision, mission and core values to develop knowledge and skills in the most dedicated way.
TH School inherits the essence of Vietnamese education and a world-class education system. The international curricula, together with the scientifically developed Vietnamese Study program (Language, Vietnam Geography and Vietnam History), physical activities and a thoroughly researched school nutritional program is adapted to children of all ages at TH School.
With that mission, I would like to send a message to parents and teachers: In the near future, there will be a golden human resource growing up TH School. Trust and love the way we chose, we will succeed.

Madame Thái Hương
Founder