Scholarships
Scholarships Programs for 2023 - 2024
FOR VIETNAMESE STATURE SCHOLARHIP
Vietnamese Cultural Studies Scholarship for International Students
Diplomatic Scholarship for Children of staff of Embassies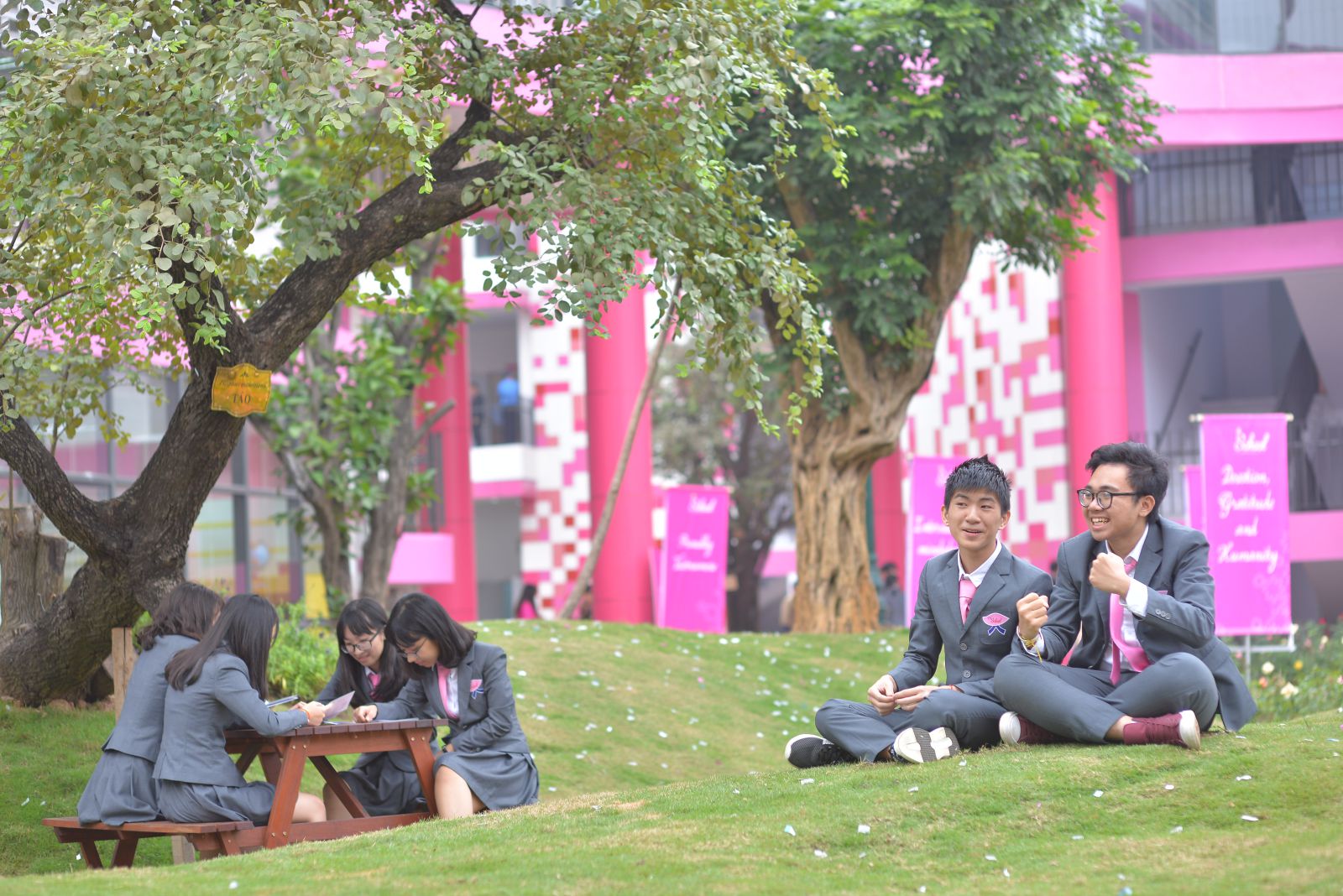 1. FOR VIETNAMESE STATURE SCHOLARHIP
TH School is an independent, non-denominational, co-educational day and boarding school that offers an internationally focused college preparatory education for national and international students ages 2–18. TH School Systems operates two campuses:
TH School Chùa Bộc: 4-6 Chùa Bộc Street, Đống Đa District, Hà Nội offering day school for students Kindergarten to Grade 12 (2–18 years old)
TH School Hòa Lạc: Hòa Lạc Hi-Tech Park, Thạch Thất, Hà Nội. offering day and boarding school for students Grade 9 to 12 (14–18 years old)
TH School Vinh: 62 Lê Hồng Phong, TP Vinh, Nghệ An
WHO COULD APPLY
Students entering Grades 6-11 in the 2023-2024 academic year
TYPES OF SCHOLARSHIP
44 scholarships valued 30% to 100% of school fees for students enrolling Grade 6 to Grade 11 at TH Schools in academic year 2023 - 2024, which includes:


30 scholarships valued at 30% of tuition fees

06 TH School Ambassador Scholarships valued at 50% of tuition fees

06 TH School True Happiness Scholarships valued at 70% of tuition fees

02 TH School Founder Scholarships valued at 100% of tuition fees
The scholarship will be considered for renewal annually. Students are entitled to maintain a 30% scholarship for the entire academic year in case they do not meet the conditions for extending the 50%-70%-100% scholarship.
The criteria for maintaining the scholarship in will be evaluated by the Scholarship Committee including, but not limited to:
Excellence in all aspects of academic and extracurricular activity
Active participation in national and international competitions for high school students.
Responsibility and respect.
Actively participate in extracurricular activities on and off campus.
Leadership
Scholarship recipients will complete at least 1 project related to sustainable development, environmental protection, charity activities required by the school (projects suitable for the age of the students' age group)
Scholarship is not applicable to Bus fee and boarding fee
And all the scholarship recipients with value above 30% would be paying an amount of VND 20,000,000/ academic year for the school to partly cover the annually variable cost for each student (School Uniforms; Co-curricular activities; Educational trips; Textbooks, learning materials; Examination fees; Meals; Annual health check; Student health insurance…).
ELIGIBILITY REQUIREMENTS
Vietnamese and international students, including current students of TH Schools who meet one of the following requirements are eligible to apply:

For Vietnamese students: Minimum GPA of 8.0 in Mathematics, Sciences and English. Good behavior reports previous schools are required.

For international students or current TH School students: possess A or 80% and above in Mathematics, Science and English (as first or second language) and have a good behavior report.

Good results in standardized tests such as IELTS, TOEFL, SAT, etc. Demonstrating talents in music, sport, art, etc, is an advantage.
Scholarship Assessment shall be considering:
School academic reports
Certificates and/or awards prestigious competitions in all fields.
Scholarship Test results: Cognitive test, writing essay and interview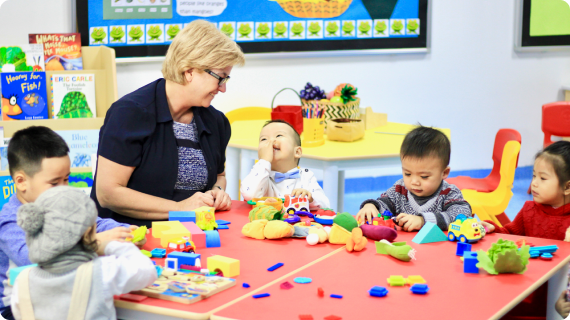 HOW TO APPLY FOR SCHOLARSHIPS:
Apply directly at the school: Admissions Office A101 Building A, Th School Chua Boc Campus, 4-6 Chua Boc, Hanoi
Tel: 84 24 7309 2255/ 0919382255/ 0903260101
Register online here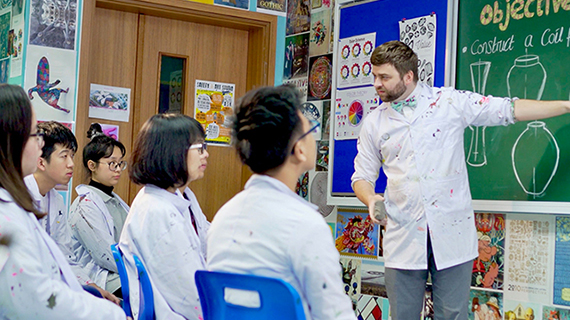 SCHOLARSHIP APPLICATION DEADLINE:
Scholarship applications are processed by School Scholarship Committee through out the academic year on first-come -first served basis
The school will stop offering scholarships when the number of scholarships for the academic year has been granted.
TH School has designated VND 6 billion annually for Vietnamese Cultural Studies Scholarship to promote the richness of Vietnamese culture exclusively for international students. These scholarships are valued at up to 30% of the tuition fee.
To celebrate the rich heritage of Vietnamese history, language and culture, TH School has designated Vietnamese Cultural Studies as a 20% component of our curriculum.
As such, we are proud to announce the scholarship namely Vietnamese Cultural Studies to a number of international students wishing to study at our school.
For the next 5 years, the school will invest over VND 165 billions in assisting tuition fees for international students who are deemed eligible. These unique scholarships are valued up to 30% of the overall tuition fee per student.
How can a student apply for the scholarship?
Round 1:
Research Viet Nam and find a specific Vietnamese topic that you would like to explore while at TH School.
Describe your chosen topic in a video format in less than 3 minutes.
Round 2:
Attending assessments (that may include cognitive test, writing essay and or interview with the School's Principal)
For more detailed information, please contact our Admissions office at +84 919382255, email: scholarship@thschool.edu.vn
Our Vietnamese Programs
Our Vietnamese program, comprising 20% of the students' learning time at TH School, offers courses in Vietnamese language, culture, history and geography developing mother tongue abilities for our Vietnamese students as well as deepening their understanding of Vietnam's rich heritage and place in the global community.
For international students, our Vietnamese program also offers language acquisition opportunities to gain greater insights into Vietnam's culture and history. It is here they get to experience, lifestyle, cuisine, language, heritage and traditions.
Diplomatic Scholarship for Children of staff of Embassies/ Consulates in Vietnam and Returned Vietnamese Diplomats working overseas
Scholarship values at 30% of school fees
Contact School Admissions Office for detail