Learning path
LEARNING PATH
A modern approach to learning based on the latest research
Introducing the International Primary Curriculum (IPC)
The International Primary Curriculum (IPC) develops children aged 5-11 into informed, globally competent, and future-ready learners.
Influenced by progressive pedagogy, metacognition and primary education best practice, the IPC can be tailored to fit the children's needs while developing their knowledge, skills and understanding. Through thematic units teachers can create fun and engaging learning opportunities that enable learners to make connections between subjects and the world around them.
In addition to our bespoke Vietnamese and international curriculum, our unique program offers students the International Early Years Curriculum (IEYC), International Primary Curriculum (IPC), Cambridge Lower Secondary, the Cambridge IGCSE and the Cambridge International AS & A Level Qualifications.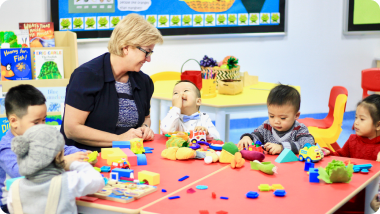 KINDERGARTEN
Children start their Kindergarten at two years old. Children of three to five years old will learn in both English and Vietnamese daily, following 80 - 20 structure of which 80% learning in English and 20% for Vietnamese studies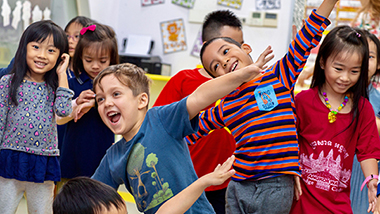 PRIMARY SCHOOL
Our International Primary Curriculum (IPC) ensures rigorous learning through exciting and globally relevant themes. It uses the latest research into how children learn best and we tailor learning experiences so that students can deepen their understanding of their own culture and identity, whilst also developing an increasingly international perspective.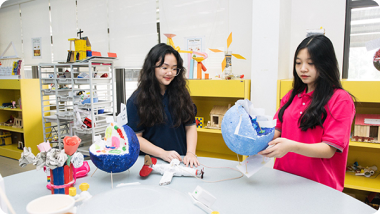 SECONDARY SCHOOL
Accreditation: TH School - Chua Boc campus is officially achieved accreditation by Western Association of Schools and Colleges (WASC). We have acquired memberships of IPC, Cambridge IGCSE & A Level and College Board CEEB 698022.
Find more detailed information about school-wide policies in the documents linked below: