Proudly TH School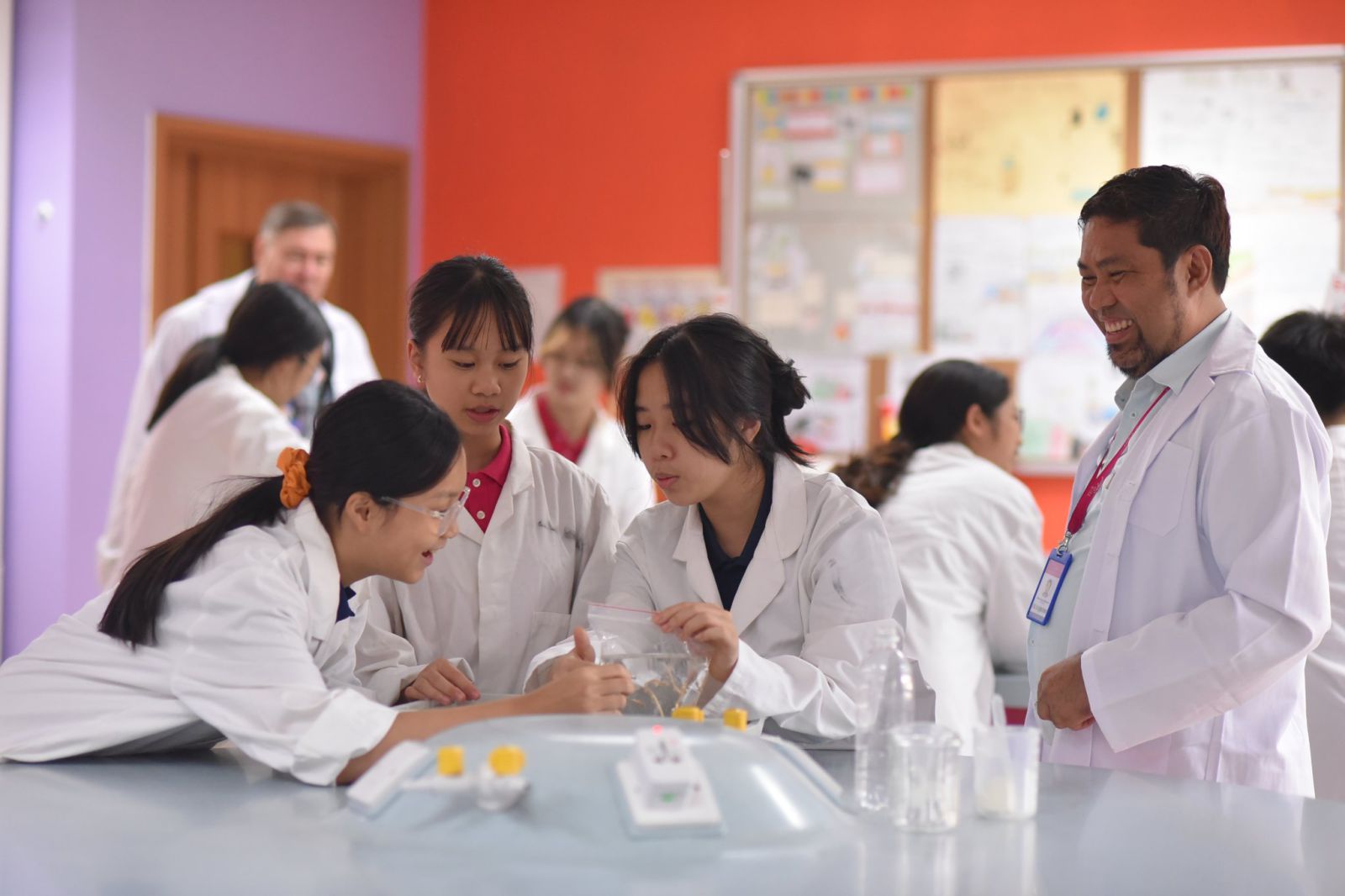 Unique 80/20 teaching model
With the optimal learning program combining 80% of classes taught in English for international curriculum and 20% of classes taught in Vietnamese for Vietnamese studies subjects including Vietnamese Literature, History, Geography, and Civic, TH School students are exposed to the full international education, while strongly preserve the core values ​​of Vietnam.
School Nutrition
TH Institute of Nutrition in conjunction with the world's leading nutrition experts has researched and published the nutrition pyramid for Vietnamese people and particularly for Vietnamese students. At TH School, students' meal plan are a standardized menu according to the ratio of the nutrition pyramid, designed specifically for each age group. The school's kitchen uses truly natural, fresh, organic products TH true Milk, FVF and other prestigious brands.
Multicultural learning environment
With a community comprising students from nearly 30 countries, TH School's students have the opportunity to explore diverse cultures, engage in cross-cultural exchanges, and practice various languages everyday.
Modern facility
TH School owns 2 big campuses one is 18,000 square meters at Chua Boc Street and the other is 25,000 square meters in Hoa Lac Hi-Tech Park serving both Day and Boarding students. Both campuses are fully equipped with modern learning facilities for learning and practice in all areas academic to specialist subjects.
Green campus in the heart of the capital
One of the unique points that TH School has to offer is the natural-friendly environment. It's very rare to find a green campus filled with large trees and grass hill in the heart of Hanoi like TH School. Here, students not only have fun under the trees, but also experience planting trees in the student's garden at the campus.
Various scholarship opportunities
In order to encourage young talents, TH School awards excellent students with valuable scholarships, giving them the opportunity to access a modern and advanced education. International students can apply for TH School's many scholarships as well, one of which being the Vietnamese Cultural Studies Scholarship.
TH School Hoa Lac – a desirable boarding school
As one of the first schools offering boarding international education in Vietnam, TH School Hoa Lac is known for its 25,000 square meter campus, with modern facilities, designed to bring comfort, sufficiency, a homely feeling for students coming various places throughout of Vietnam and other countries to shine and grow independently here. The boarding area of ​​TH School Hoa Lac is one of the highlights of the TH School system.​