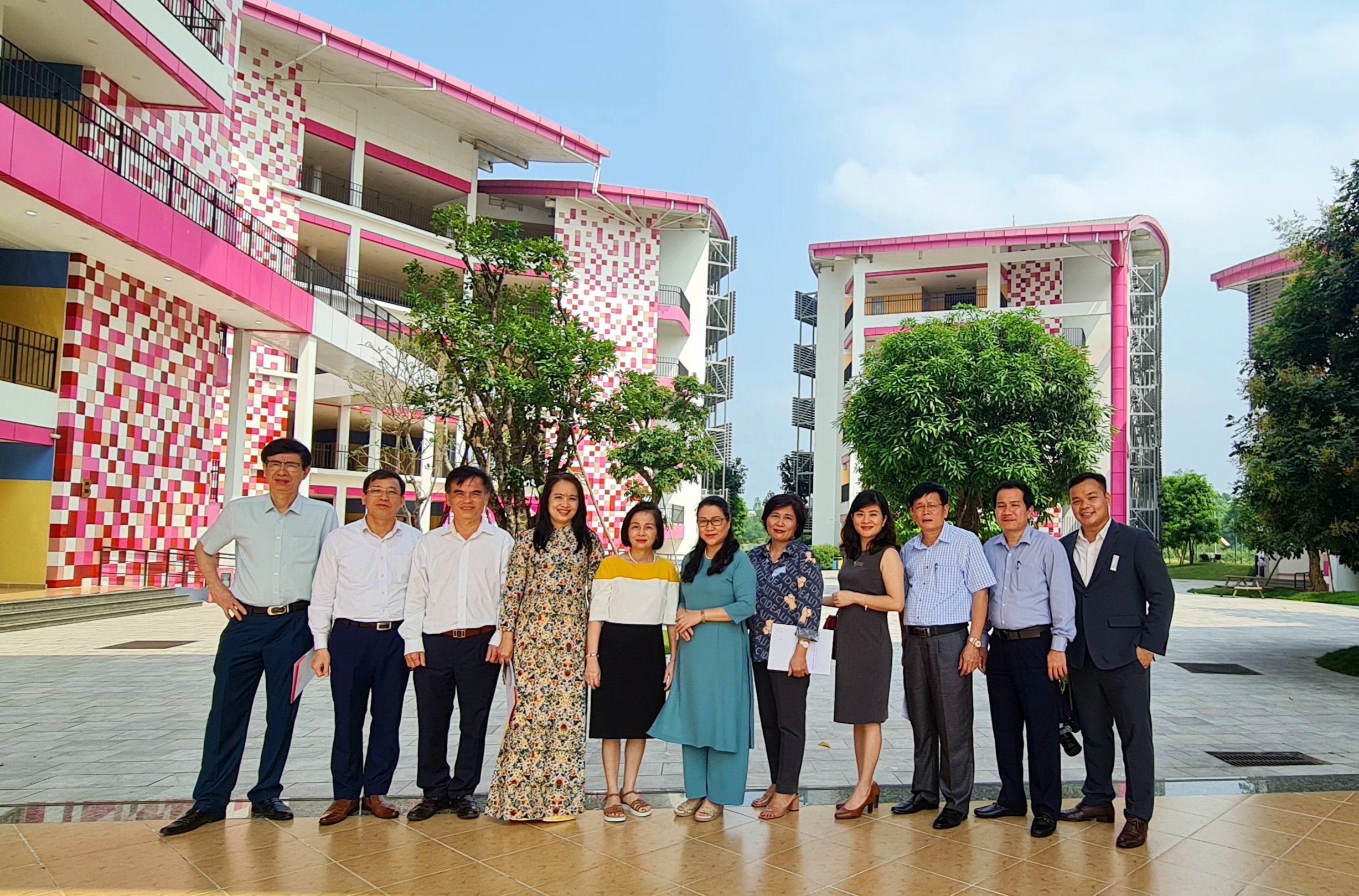 TH School welcomes Principals from Vinh City to visit and exchange experience
Within the framework of cooperation and development activities, from 22nd to 24th of April 2022, TH School system is honor to welcome the delegation including teachers, Secondary Principals. The delegation included: Mr. Phan Xuan Phan, Principal of Huynh
Within the framework of cooperation and development activities, 22nd to 24th of April 2022, TH School system is honor to welcome the delegation including teachers, Secondary Principals. The delegation included: Mr. Phan Xuan Phan, Principal of Huynh Thuc Khang Secondary School; Mrs. Chu Thi Cam Van, Principal of Doi Cung Secondary School; Mr. Nguyen Van Binh, Principal of Hong Son Secondary School; Mr. Tran Viet Phuong, Principal of Le Loi Secondary School; Mrs. Nguyen Thi Thanh Thu, Principal of Le Mao Secondary School; Mrs. Nguyen Thi Le Hang, Principal of Vinh Tan Secondary School and Mr. Nguyen Hong Hai, Principal of Quang Trung Secondary School.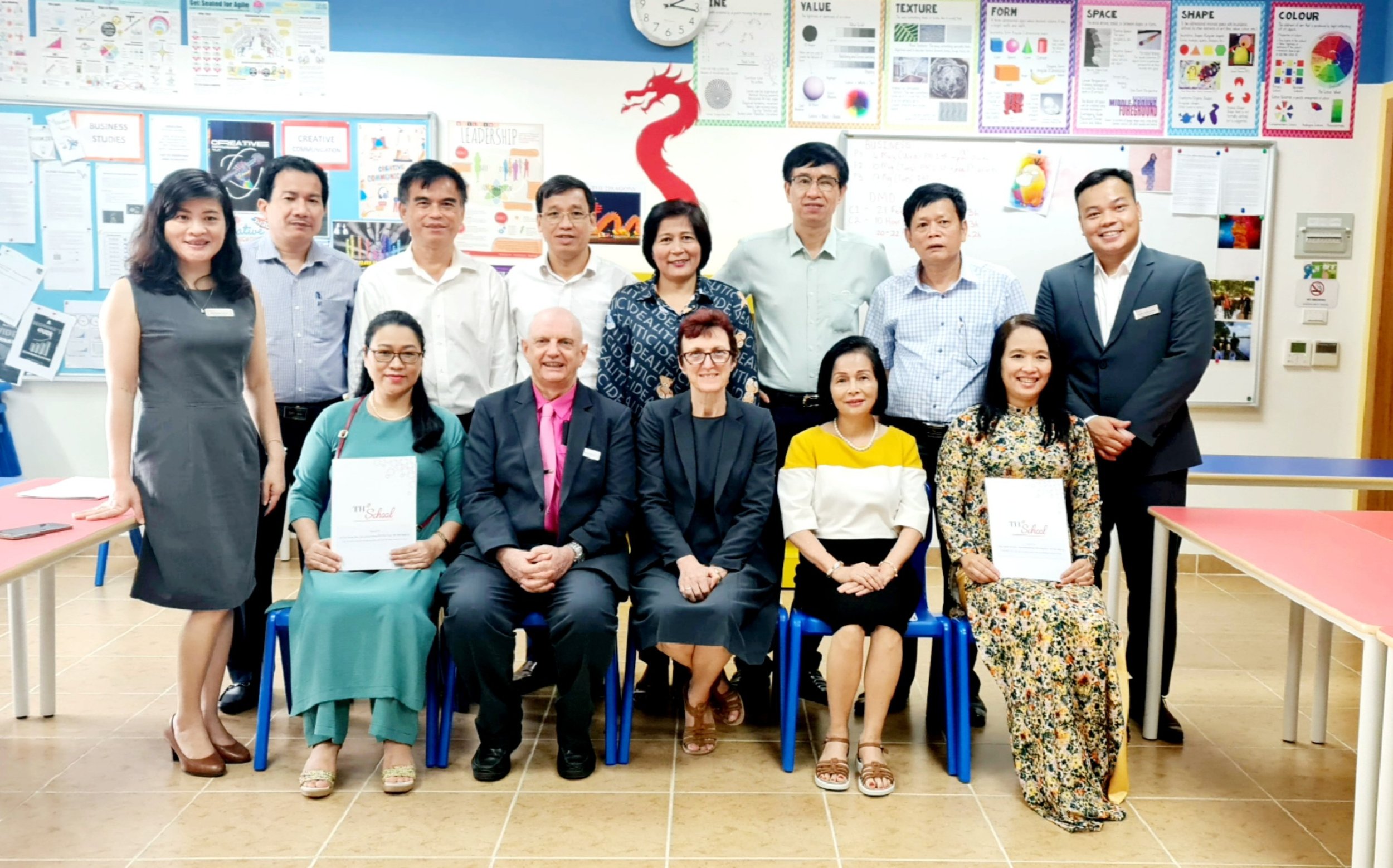 The group of invited guests the city. Vinh - Nghe An visited TH School
FFrom the airport to Hanoi Center, Professor Nguyen Khanh Dieu Hong - Vietnamese Principal of TH School system welcomed the delegation. She constantly shared about the memories and the delicous foods that teachers in Vinh City introduce to TH School during business trips in order to deploy TH School Campus in Vinh City.
Teachers and Principals were invited to attend "Experience Day" in TH School Hoa Lac Boarding campus. Only 30 minute drive Hanoi center, TH School Hoa Lac impresses the delegation as a complelely different "Fairy Garden". Teachers immersed themselves in student activities such as: STEM, Music, Physical Education,etc... and had a lunch with boarding students and visited the world class boarding area.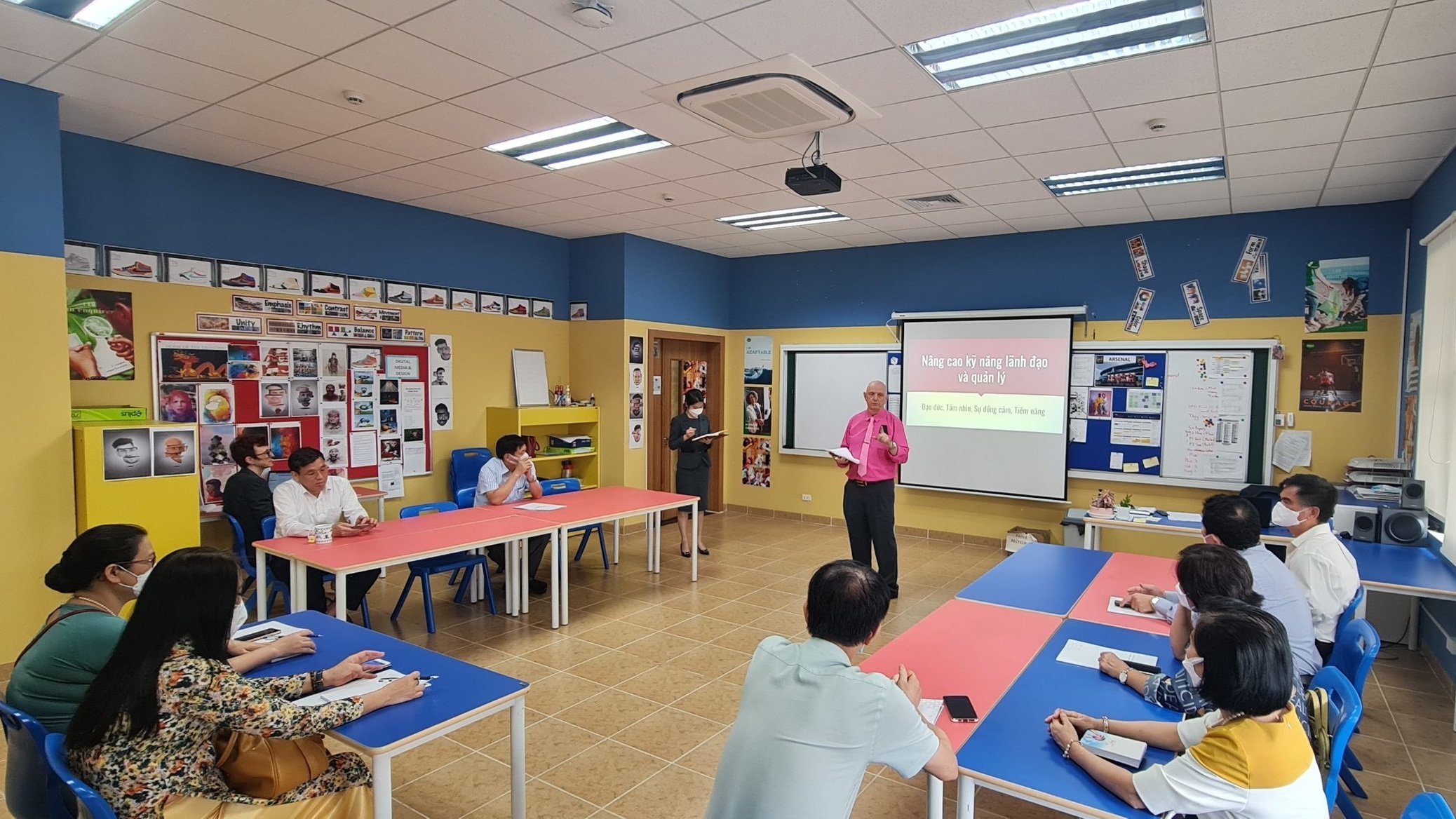 On the afternoon of April 22, Superintendent of TH School - Mr. Stephen West held a cozy professional discussion with teachers and Principals in Vinh City. The creative approach, the way to evoke student's potential, etc...and the different highlights of Cambridge Cirriculum were discussed ebullient by the teachers.
The delegation continued to have one day experience and exchange at Bat Trang Pottery Village before coming back to Vinh City. Attending the trip with the delegation were Dr. Dang Thi Thu Thuy, Principal of Vietnam TH School Hoa Lac and Dr. Tran Dinh Chau, Deputy Head of the Steering Committee for Program and Textbook Innovation, Ministry of Education and Training; Member of General Education Committee, National Council of Education and Human Resource Development.
The teachers had a visit to Bat Trang Ceramic Village
With a constant schedule, School Teachers and Principals are always full of energy and joy in acitivites. TH School system, especially TH School Vinh campus is grateful for the valuable comments of teachers. Kindly quote the wishes of Mrs. Thanh Thu, Principal of Le Mai Secondary School: "The pink color of Lotus in Ha Thanh land will overwhelm Nghe An in the coming days". Hopefully with the good cooperation with schools, TH School Vinh will develop successfully and bring the best results to the students in the school.