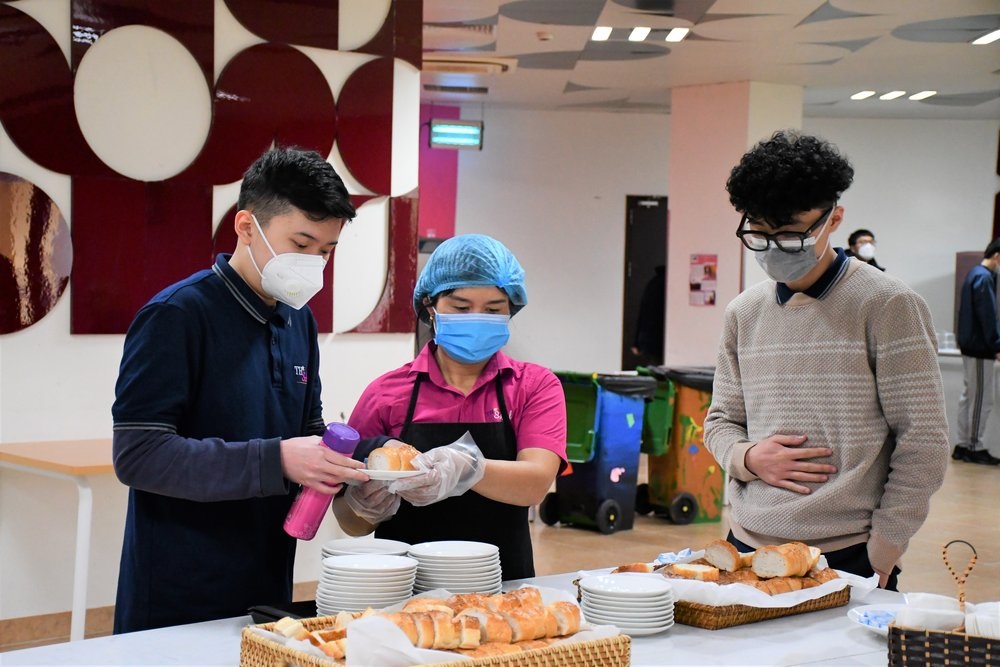 Back to school after Winter break
These are not old photos. This is what was happening today at Hoa Lac campus. 11th and 12th graders can now meet their teachers, classmates and take part in the interesting lessons in person after 6 months of online learning.
What we have seen was the excitement of students, teachers and staff, getting ready to catch up with the fun classes, have a chat or enjoy a football match.
Mr. Stephen West, International Secondary Principal – Hoa Lac campus shared his thoughts: "I came here yesterday. I had dinner with the kids, talk to them to get to know them, and help Chua Boc students to familiarize with boarding as I do myself. It feels nice, and I think it's important that the teachers and students see that I do it myself, not just the teachers only, so they would find themselves comfortable when returning to this second home."