Our people
With a wealth of diverse and valuable experience in education, leadership and management, our senior leadership team fosters a spirit of innovation at TH School.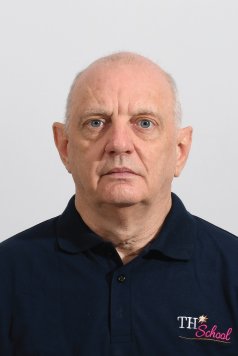 Stephen West
Superintendent
With 24 years of professional experience, Stephen holds a Bachelor in Arts (2nd language acquisition and linguistics) and a Graduate Diploma in Education the University of Newcastle, Australia. Besides having experience as a Literacy Education Advisor in the United Arab Emirates, A-Level Coordinator at Brunei Science College, Advisory Principal at Nord Anglia, and Principal at Mutiara international school in Malaysia, ... he was also the Director and Vice-Principal at the Japanese International School in Vietnam for last couple of years. Stephen always remains professional, positive and works hard to make himself approachable, and leads by example.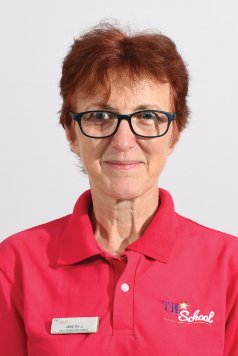 Jane Frances Ball
Vice Superintendent - Hoa Lac
Jane holds a Bachelor of Engineering in Mechanical Engineering Northumbria University and a PGCE in Secondary Mathematics Keele University. She has been teaching Mathematics for 20 years in the UK and Vietnam, six of which she served as Head of Mathematics. Besides, Jane has been at TH School since January 2017. In her spare time Jane enjoys Reading, Sewing and exploring exciting places in Vietnam.
Yvette Jeffrey
International KG & Primary Principal
Yvette Jeffrey joins TH School as an experienced Primary Principal and Headteacher with over 15 years of successful leadership in international schools in Spain, England, Malaysia and most recently Dubai, where she led a large Primary Department of over 600 students. At the Piasau School in Malaysia, Yvette took the school to the highest level for quality learning and standards being awarded ... "Mastering" status through external accreditation, becoming only the second school in the world to achieve this accolade. Yvette holds a BA in European Studies and Spanish, a Postgraduate Certificate in Education Loughborough College and the National Professional Qualification in Headship Manchester University.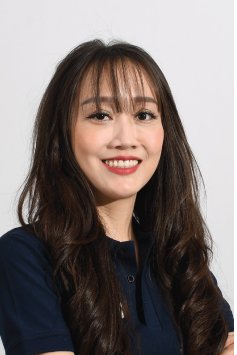 Nguyen Khanh Dieu Hong
Vietnamese Principal of TH Schools
Ms. Hồng obtained her Ph.D. degree in Chemistry the University College London in 2007 before returning to Vietnam in 2012 to join the Hanoi University of Science and Technology and became the youngest Associate Professor in Vietnam. She went on to become the youngest Professor in Vietnam at the age of 38 in 2019. Mrs. Diệu Hồng has been an A-Level Chemistry teacher in the UK for 2 years ... and a Chemistry lecturer of Hanoi University of science and technology for 17 years. Ms. Hồng has held key roles in multiple international and national projects that contributed greatly to the Vietnamese education system. In 2016, she joined TH School as one of its core advisors.
Dang Thi Thu Thuy
Vietnamese Secondary Principal · Hòa Lạc
Mrs. Thủy holds a Ph.D. in Mathematical Education and has dedicated over 30 years of her life to education. She has been a math lecturer for over 20 years and spent another 10 years as the director of a research center of The Institute of Education Sciences. In 2012, she was honored by the President of Vietnam with the noble title of Meritorious Teacher.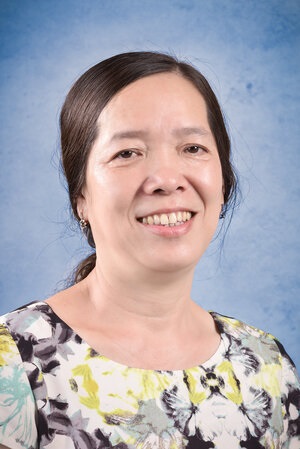 Nguyen Thi Thu Cuc
Vietnamese Primary Principal
With a Bachelor of Primary Education Hanoi National University of Education, Ms. Cúc has been working in the education sector for 34 years. She spent 14 years working as a teacher and 20 years working on a school management board. Her management experience consists of 7 years as a Vice Principal and 13 years as a Principal within a number of schools in the Đống Đa District. ... Ms. Cúc has been recognised as the Emulation Soldier for many years and has received the commendation the Chairman of Hanoi People's Committee.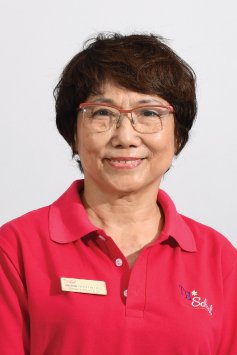 Phan Thi Thao Huong
Vietnamese Kindergarten Principal
Ms. Thảo Hương has 10 years of professional management experience in Viet Bun Kindergarten. She also participated in setting up, training and managing Vinschool Kindergarten system. For 7 years, she served as Deputy Head of Early Years Education - Hanoi Education and Training Department and was in charge of non-public Kindergarten with foreign elements. She has joined TH School ... with enthusiasm to build a holistic educational environment where children are respected, loved and nurtured with a passion for learning.