Student well-being
School Services
Meals
At TH School, students are provided a wholesome breakfast and healthy lunch each day designed according to Vietnam's Nutritional Pyramid, developed by the country's leading nutritional experts at the TH Nutritional Institute. We source our dairy products TH True Milk and our organic fruits and vegetables FVF, as well as other trusted vendors.
Meal inspectors operate independently to regularly inspect the quality of our school meals. Parents also receive regular consultation nutritionists in order to help children make healthy food choices. With a "self-serving" meal programme, students are encouraged to develop independence in making nutritional choices.
Buses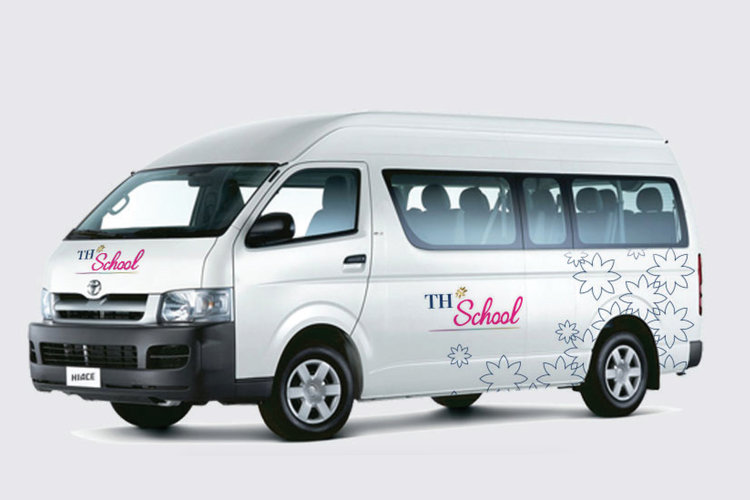 TH school offers a bus service many districts within Hanoi using convenient pick-up and drop-off points. We guarantee a clean, safe and punctual service. All buses are equipped with seat belts, and students are required to use them when travelling. One administrator is aboard each bus service.
Pick-up: Pick-up locations will be safe, central and close to your place of residence. Parents need to make sure to bring their child on time for the bus pickup.
Drop-off: Parents must collect their child promptly. In case parents cannot pick up their child on time, they will need to inform the administrator beforehand and alternative arrangements will need to be made for transportation by parents.
Healthcare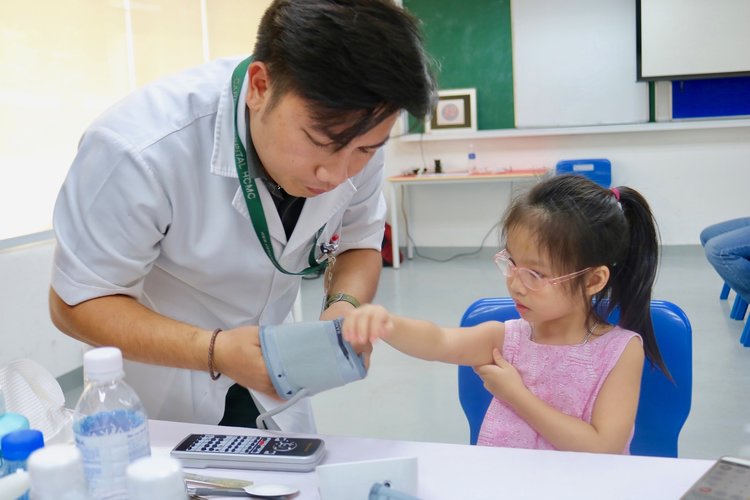 Student well-being underpins academic success. We pride ourselves on offering not only everyday pastoral care and support for our students but also opportunities for students to develop their physical abilities to stay healthy along with a specially designed nutritional program. This supports our vision to help students' holistic development and healthy transition into adulthood. To support this, we have a medical department which cares for students in all aspects of school life. TH School has a well-equipped Health Center. Nurses are available on campus for assistance when needed. The school also provides annual health checkups in conjunction with international clinics to ensure that all TH students are healthy and ready to learn.